Our organization relies heavily on parent involvement and volunteers. We believe that involved families provide the best experiences for our students. To become a volunteer, fill out the online application below and sign up for an event on Charms. Contact our volunteer coordinator listed below with more questions.
Become a Registered Volunteer
We encourage all of our parents to take an active stake in the success of the program. Here's how you can get involved:
Register here to become an approved Pasco County volunteer. 
Volunteer for an event on Charms. We have activities throughout the year that we need your support.
Email our volunteer coordinator Jasmine Abbas with questions. 
Parents and family are encouraged to help in a variety of ways. We need volunteers to ride buses, hand our water, pull trailers, sew uniforms, build props and fundraise. There is a way for everyone who wants to help to be involved.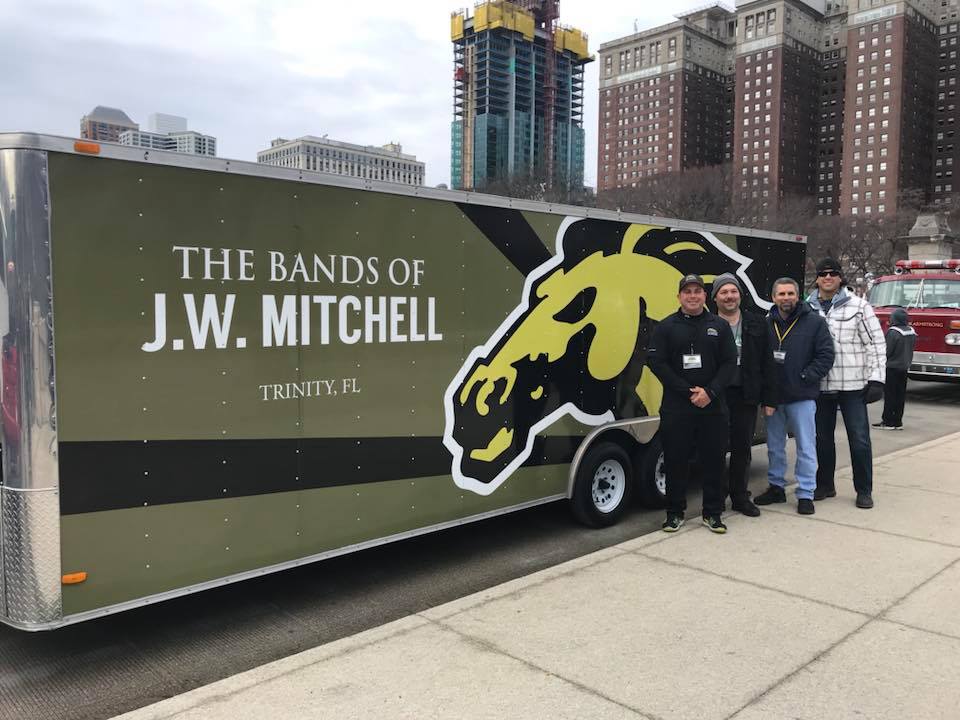 Band Booster – Executive Board
President – Christa Alderman, c.alderman72@yahoo.com
Vice President – Jennifer Lummus, djrad2001@frontier.com
Co-Treasurers – John & Sandy Allen, ja721@verizon.net
Public Relations – Jennifer Marino, jenniferlmarino@hotmail.com
Uniform Coordinators – Heide Janshon, heidejanshon@gmail.com & Carrie Setta, csetta@tampabay.rr.com
Secretary – Heather Goldstein, haxel1612@gmail.com
Transportation Coordinator – Pete Lucadano, peterlucadano@yahoo.com
Volunteer Coordinator – Jasmine Abbas, jazz_abbas@hotmail.com
Equipment Coordinator – Johnny Papuga, johnnyp@repcopest.com
Fundraising Coordinators – Stephanie McWee, smcwee@gmail.com & Jennifer Jarke, jenniferjarke@outlook.com
Guard Coordinators – Alicia Rogers, josiahmom06@gmail.com, & Becca Podany, rpodany@pasco.k12.fl.us