Our staff represents a wealth of experience and passion in our respective fields
Mr. Joel Quina
Director of Bands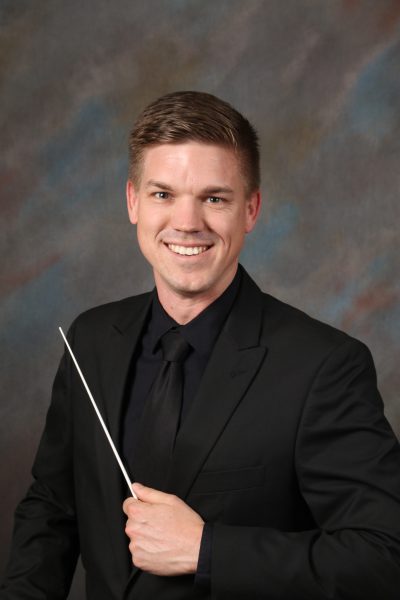 Mr. Quina has been the Director of Bands since the fall of 2011 and is actively involved in music education across the state of Florida. He holds the Bachelor of Music Education from the University of South Florida where he studied percussion with Robert McCormick and conducting and music education with Dr. Matthew McCutchen and Dr. John Carmichael. Mr Quina also holds the Master of Education with a concentration in Educational Leadership from Saint Leo University. Mr. Quina is on the faculty of several music camps, works as a clinician and adjudicator and serves as the coordinator for the 11th-12th Grade Florida All State Band. His teaching responsibilities include leading the Wind Ensemble, Concert Band, Jazz Ensemble I and Percussion program. 
Mr. Ryan Harring
Associate Director of Bands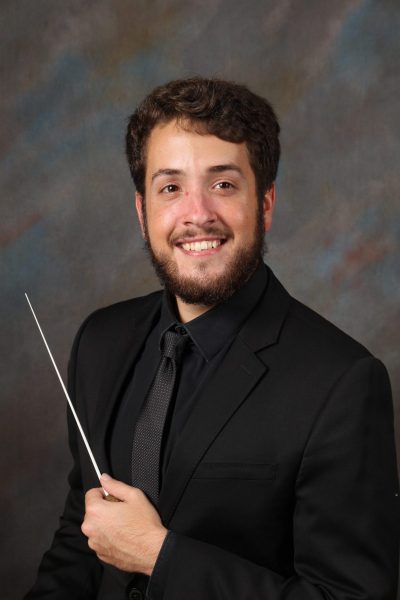 Mr. Harring began teaching at J. W. Mitchell High School in 2016.  He received his Bachelors Degree in Instrumental Music Education from the Florida State University, where he graduated Magna Cum Laude.  While studying music, he performed with numerous performing ensembles inside and out of the university, including the FSU Symphonic Band, the Renegade Four Trombone Quartet, the FSU Scottish Ensemble and the FSU Marching Chiefs. Mr. Harring has also performed with top level drum corps Carolina Crown and Phantom Regiment.  His class responsibilities include teaching the Concert Band, Symphonic Band, Jazz Ensemble II, AP Music Theory Class and leading the Orchestra Program. 
Additional Teaching Staff
Private Lesson Instructors
We strongly encourage private lessons for the most rewarding music experience. Lessons are not for remediation, but for students who are ready to excel at their own pace. Please contact the instructors below directly. These teachers are well versed in the curriculum and expectations of our program. All teachers try to find lesson times that are convenient for each student's individual schedule. 
Dr. Mandy Swaim, Flute/Piccolo – music.mandym@gmail.com
Ms. Nicole Fisher Pugh, Flute/Piccolo – nfisher@pasco.k12.fl.us
Mr. Jeff MacKechnie, Saxophones/Clarinet/Double Reeds – jmacke70@gmail.com 
Mr. Bob Jautze, French Horn/Trumpet/Baritone – rjautze@tampbay.rr.com
Mr. Eric Aucoin, Trumpet – edric64@hotmail.com 
Mr. Travis Henry, Trombone, Baritone, Tuba – thenry@pasco.k12.fl.us
Ms. Terry Adams, Trombone, Baritone – cadams@pasco.k12.fl.us 
Mrs. Mariah Walukonis, Clarinet – mcmcdona@pasco.k12.fl.us
Mr. John Keon, Percussion/Drumset – johnekeon@aol.com 
Mr. Josh Bannister, Percussion – jbannister@mail.usf.edu
Mr. Bain Wills, Percussion – bwills629@mail.usf.edu