Here are the highlights from the Weekly School Messenger call for the Week of October 13th!
Tomorrow, Monday, October 14th is a Teacher Planning Day and we hope that students enjoy their day off! See you on Tuesday!
Homecoming is this week! Please click below for all of the information that you might need:
We Got the Beat! Homecoming 2019 Important Information
Permission slips and guest requests are available online! Also, if you have not met the Parent Dance Expectations Meeting requirement, please email Ms. Schultz (jschultz@pasco.k12.fl.us) your child's name and student number so that she can send you the link to complete this expectation. It must be completed prior to purchasing a Homecoming Dance ticket. The last day to request this online podcast is Wednesday, October 16th.
Wristbands are still on sale for $35 each. This covers all of the events except for the football game. Wristbands are for JWMHS students only. When you come to pick up your wristband, you must turn in your expectations agreement.
We will begin to sell non-JWMHS guest tickets this week. Please make sure that you turn those guest request forms into Ms. Schultz so that she can approve them. Please also make sure that you have all of the documentation so that they are complete. These requests are due on Friday, October 18that noon.
Individual tickets for all of the events this week will also be sold beginning on Tuesday. Please see our website for more information on the cost and day's event and dress up days! Remember that dance tickets are $25 on Tuesday and Wednesday and $30 on Thursday and Friday.
As a reminder, our daytime activities are for students only. Parents will not be able to attend the events during the school day. We thank you in advance for your cooperation. If students leave campus during the school day, they are able to return to campus for the activities. We hope that they will participate as this is going to be a great week!
Each day we will be reporting to RANCH first so that we can do our Spirit Counts and have our parades. The bell schedules are posted on Twitter and our website. Please review them so that you are aware of what time you should be where you need to be.
Bell Schedules and Instructions for We Got the Beat! Homecoming 2019
If you are concerned about what you have chosen to wear for the Homecoming Dance or for a Dress Up Day, please email Ms. Schultz (jschultz@pasco.k12.fl.us) a picture so that she can approve the outfit. The Dance Dress Code is on the website where the forms are. Please also be in school dress code for each of the dress up days!
The Homecoming Dance is on Saturday at 6PM. Please make sure that you have your picture ID and that you are in the Dance Dress Code when you arrive at the dance.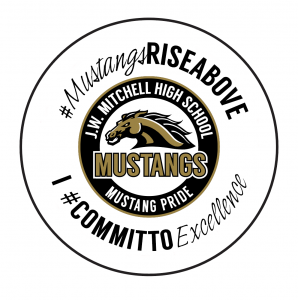 Please also remember that we expect each of you to follow our rules and expectations regarding dancing and to not use drugs, alcohol, or other illegal products before and during this event. We are serious about enforcement and want you all to have a good time, but more importantly be safe and have integrity.
If you have not purchased a yearbook, you can do so online or in room 517. This is a great holiday present and the prices will continue to increase throughout the year.
Congratulations to the Boys Swimming team who finished 1st at the Conference and the Girls who were the runners-up!
We also want to congratulate the Orienteering Team who placed 2ndthis weekend at their competition, and the Marching Mustangs who placed first in their division and were the overall Grand Champions!
Best wishes to our teams who continue district and state play this week!
We have started Socktober and will collect socks for different local charities. Socks are being collected in RANCH classes! We will need socks for all ages, including babies, children, teenagers, and adults. Please consider donating to this worthy cause for those less fortunate.
If you have not completed the Gallup Survey, please log in to myLearning and do so now. We will be reviewing those who have not completed it and following up on them doing so.
Seniors, if you have not entered your cap and gown information, as well as how you want your name to be written on your diploma, please go to the link on our website to do this! Remember that Senior Fees are $100 and can be paid online via Rycor.
Students, please remember that #MustangsRiseAbove and make good choices about alcohol, drugs, and vaping, especially during Homecoming Week! THINK before you POST. Remember that what has been posted cannot be unposted. Also, just be nice. It really is that simple.